SEIU For Biden HArris 2024
SEIU has endorsed President Biden for re-election because he has been the most pro-union president ever. From his first day in office when he fired the anti-union NLRB General Counsel Peter Robb, to the Executive Order that he signed to lift up care workers, President Biden has delivered for working people.
The stakes couldn't be higher. Republican candidates such as Donald Trump, Nikki Haley, and Ron DeSantis want to crush access to unions, claw back protections for immigrant communities and for women's reproductive health, and continue to side with corporations on tax cuts and anti-worker policies. Supporting President Biden will build momentum and create the necessary environment to win our Unions for All breakthrough campaigns.
Hear From SEIU Members
About Joe Biden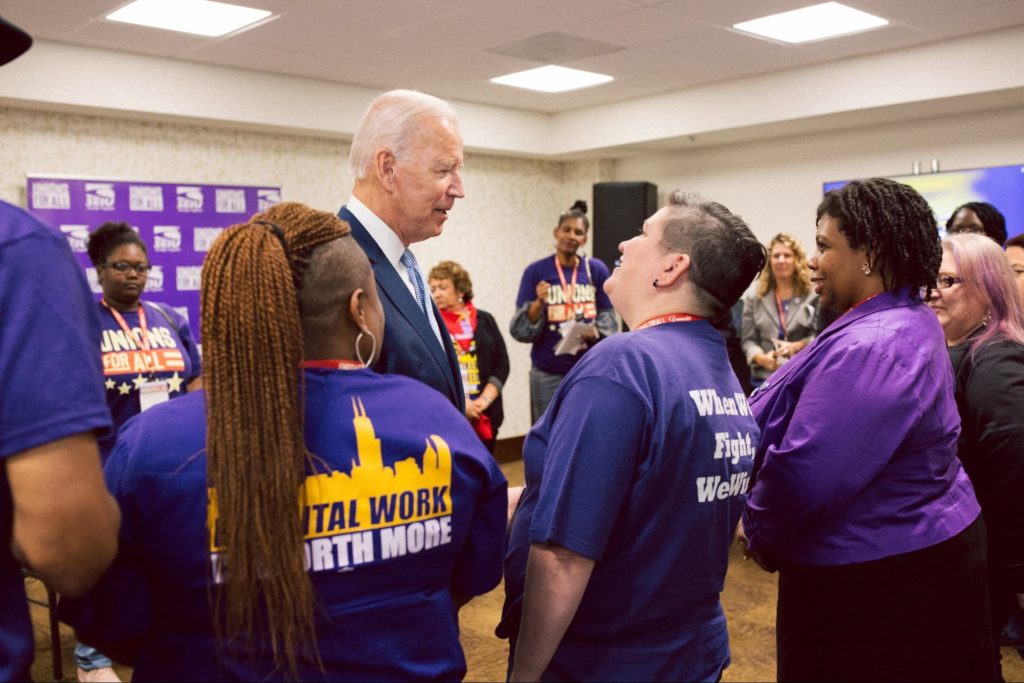 President Biden represented Delaware for 36 years in the U.S. Senate before becoming the 47th Vice President of the United States. As President, Biden will restore America's leadership and build our communities back better.
What's at Stake – Comparing the Candidates on the Issue
Support for Unions
Fired anti-union NLRB General Counsel
His NLRB is aggressive against anti-union employers
Build Back Better bill→ proposed largest investment in care jobs/jobs focused on women of color
Supports PRO Act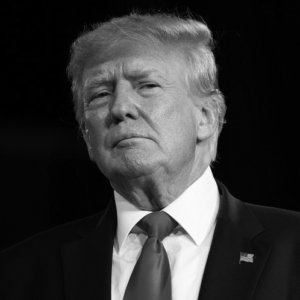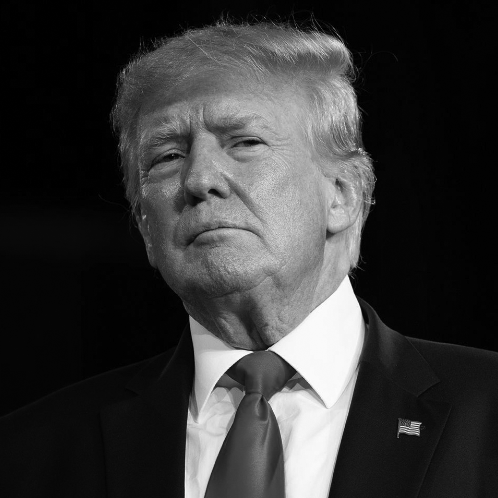 Gutted NLRB, making it harder to form unions
Appointed anti-union SCOTUS justices leading to Janus & other bad decisions
Opposes PRO Act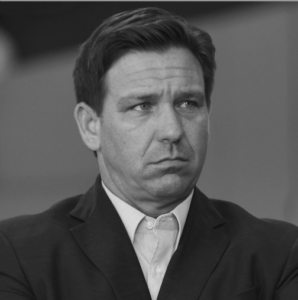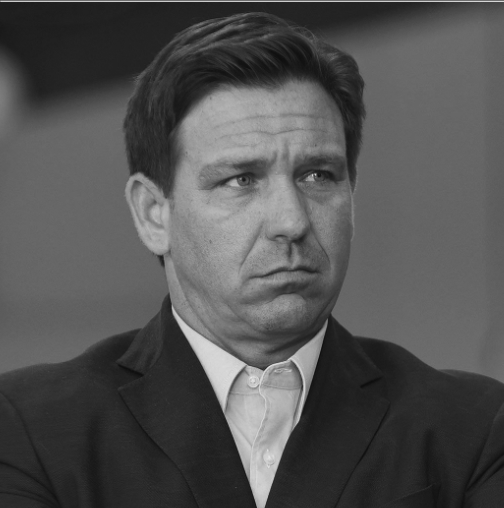 Has been an anti-union governor
Proposed limiting how unions collect dues & prohibiting union lit at work
Opposes PRO Act
The Economy
Created over 12 million jobs
Lowest unemployment in 50 years
Passed largest infrastructure jobs investment in American history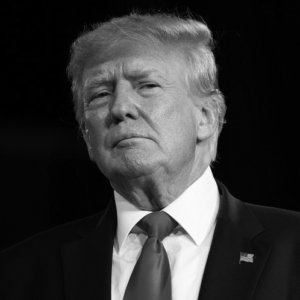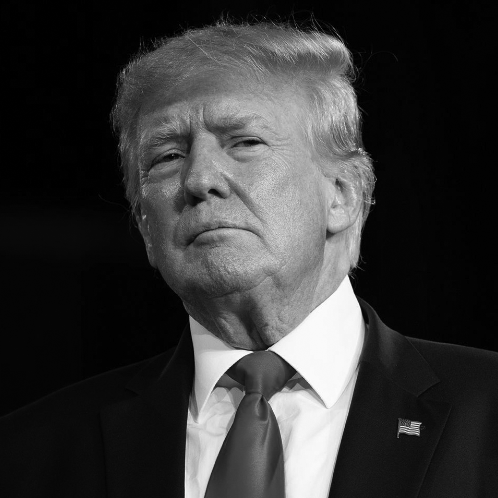 Lost 3 million jobs due to failure to control pandemic
Failed to pass infrastructure jobs bill
Passed massive $1.9T tax cut for the rich and big corporations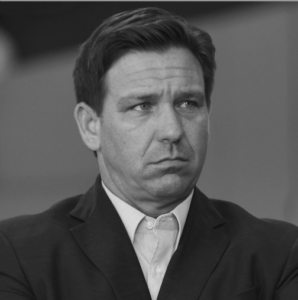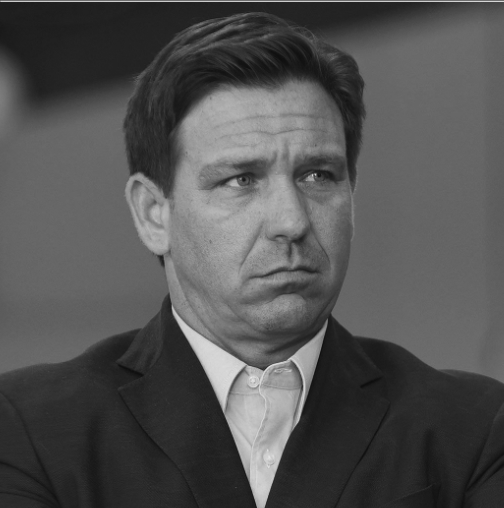 Voted for Trump's tax breaks for rich and corporations
Passed $5.7B in tax breaks for businesses
Failed to pass job creation bills
Racial Justice
Prioritized equal opportunity policies to promote equity for all
Signed Executive orders on civil rights, police reform
Signed first major gun reform bill in 30 years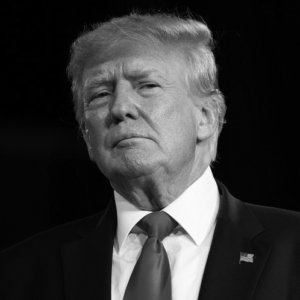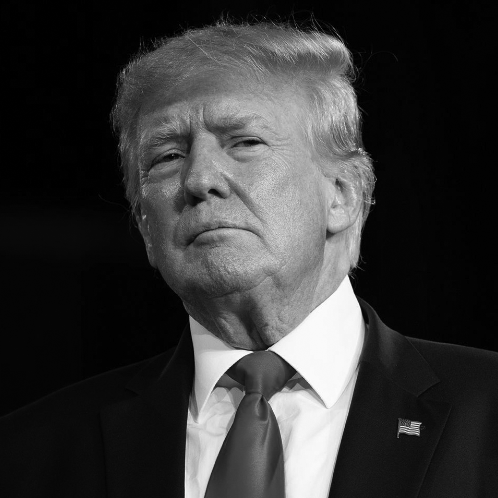 Centered campaign and presidency on racial animosity
Muslim ban
Ramped up deportation of immigrants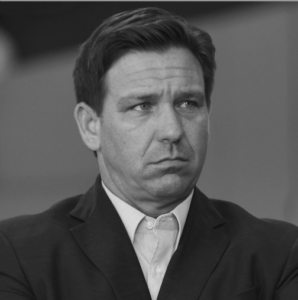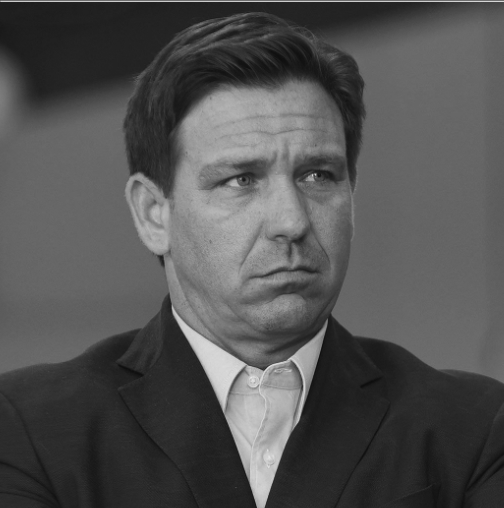 Signed bill to limit discussion of race in schools and businesses
Blocked teaching of AP course on African American History
Passed strict voter ID law making it harder to vote by mail
Immigration
Supports citizenship for immigrants already living here
Undid most of Trump's cruelest policies
Expanded TPS to more countries and people
Granted work authorization to workers facing immigration-related retaliation by employers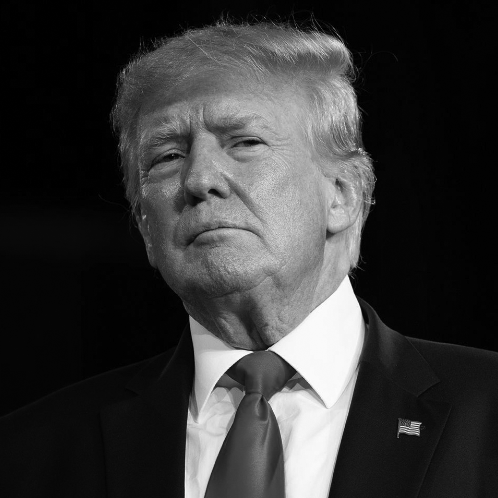 Built his presidency on fear and hatred of immigrants
Tried to take away lawful status from nearly a million DACA and TPS holders
Spent billions of taxpayer dollars to build a hateful and ineffective wall
Deliberately separated children from their parents
Tried to ban travel and refugee admissions from Muslim and African countries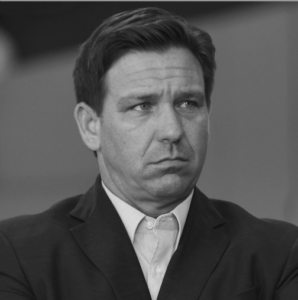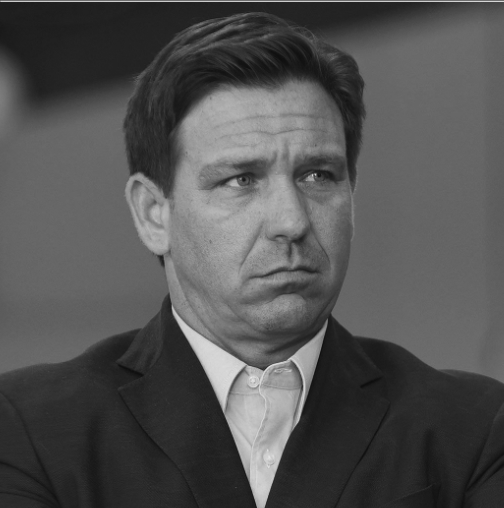 Return to harsh and divisive Trump immigration policies
Wants to make it a felony to give a ride to undocumented immigrants
Would require hospitals to report immigration status to the state
Would increase college tuition for dreamers
Would divert local police from public safety to civil immigration law enforcement
Healthcare
Lowered cost of healthcare offered through ACA
Capped cost of prescription drugs for seniors, including $35 insulin cap
More Americans insured now than ever before
Signed historic executive order to expand access to affordable, high-quality care and provides support for care workers and family caregivers.
Declared April "Care Workers Recognition Month"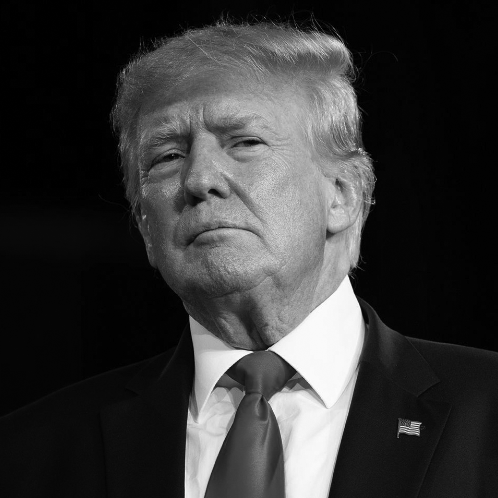 Tried to take healthcare away from millions of Americans
Attempted to overturn Affordable Care Act in Congress and Supreme Court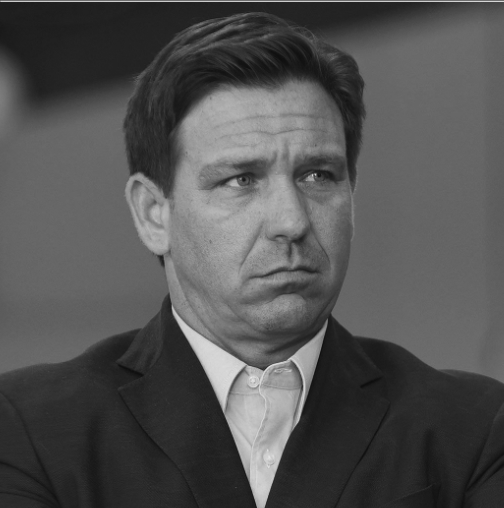 Wants to overturn the ACA
Refused to expand Medicaid
2.6 million Floridians are uninsured
Climate Change
Made biggest investment in climate justice ever with Inflation Reduction Act
Put US on track to cut emissions in half by 2030, net zero by 2050
Rejoined global Paris Agreement on climate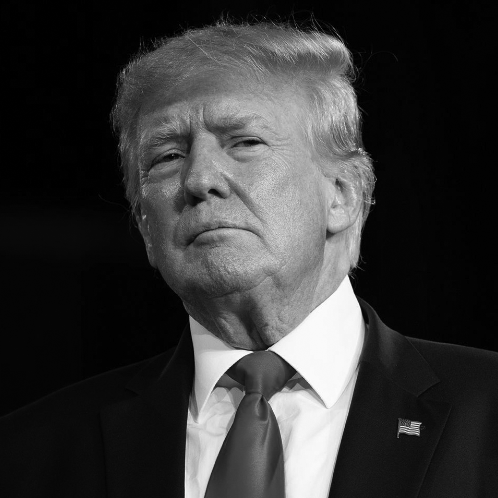 Denies existence of global warming
Gutted funding for EPA, Dept. of Interior
Removed US from global Paris agreement on climate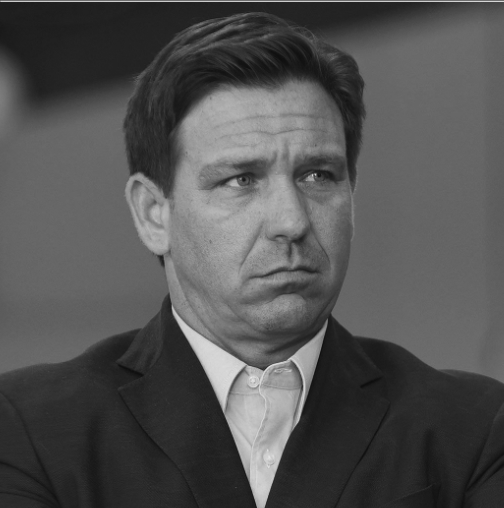 Refuses to address the causes of climate change
Focused on climate adaptation, preparing for rising sea levels and powerful hurricanes
Reproductive Rights
Pro-choice
Issued executive order protecting access to abortion and birth control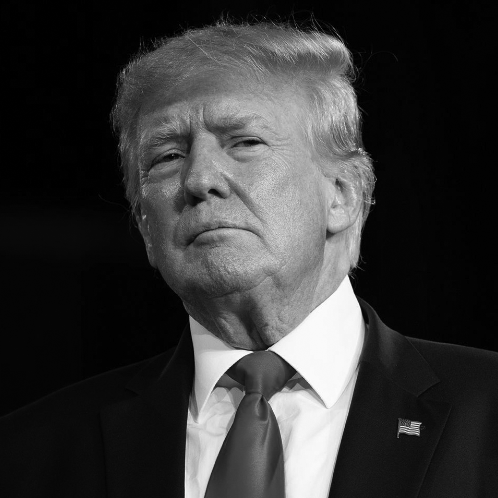 Anti-choice
Nominated Supreme Court justices who overturned Roe v. Wade
Expanded global gag rule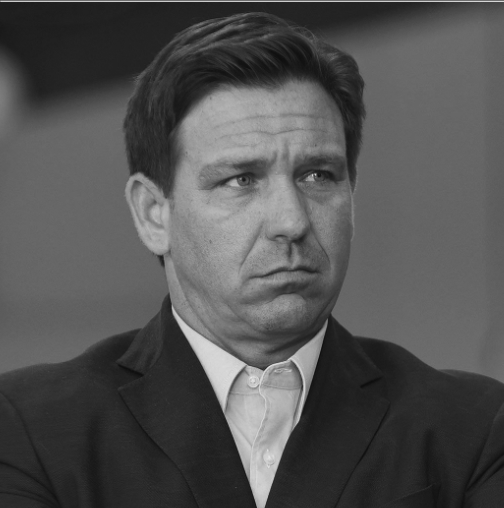 Anti-choice
Signed bill banning abortion after 6 weeks
COVID Response
Executed most effective vaccination program ever
Administered 616 million
vaccine shots
79% of adults, 94% of
seniors vaccinated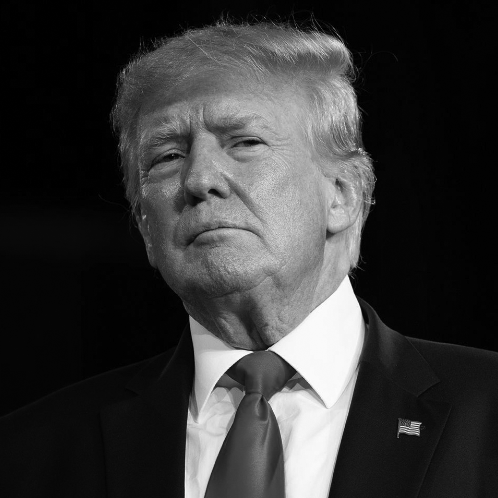 3 million Americans vaccinated, short of his goal of 20 million
Championed dangerous treatments
Mocked mask wearing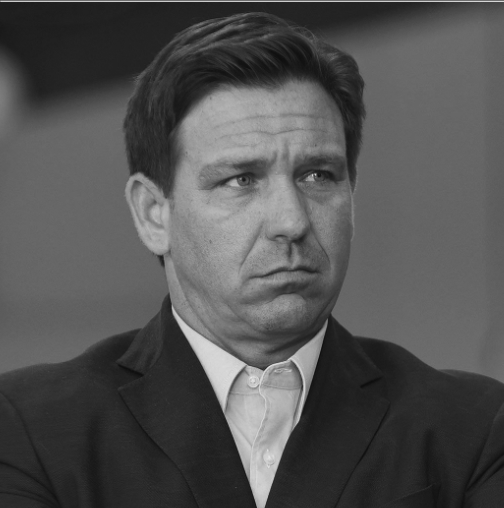 68% of Floridians vaccinated
Banned mask mandates and vaccine mandates
LGBTQIA+ Rights
Championed the rights of LGBTQIA+ people
Executive order bans discrimination for gender identity and sexual orientation
Signed Respect for Marriage Act that affirms right to marry who you love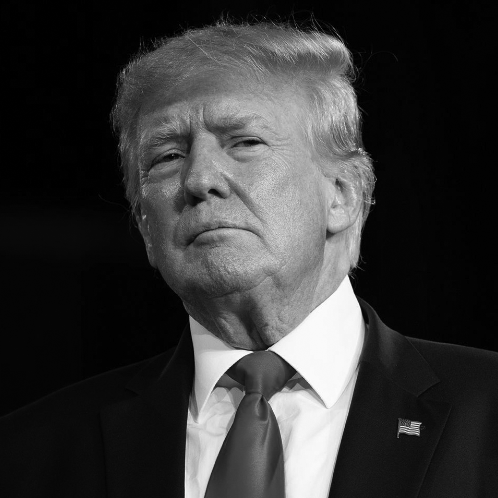 Undermined and eliminated rights of LGBTQIA+ people
Supported employment discrimination against LGBTQIA
Used Title IX to discriminate against Trans kids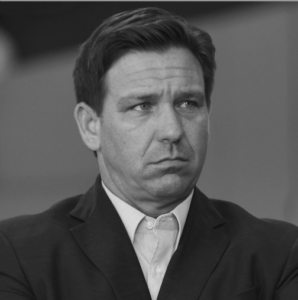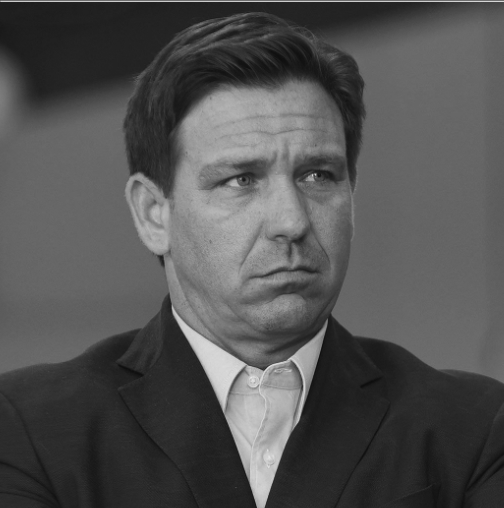 Pushed anti-LGBTQIA agenda
Signed "Don't Say Gay
or Trans" bill
Voting Rights
Strived to protect the right to vote
Supports Freedom to Vote Act and John Lewis Voting Rights Advancement Act
Issued voting rights executive orders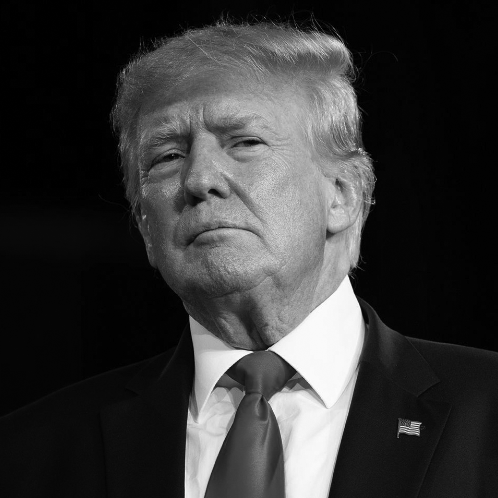 Pushed false "voter fraud" narrative
Threatened states that used vote by mail
Tried to overturn will of voters in 2020 election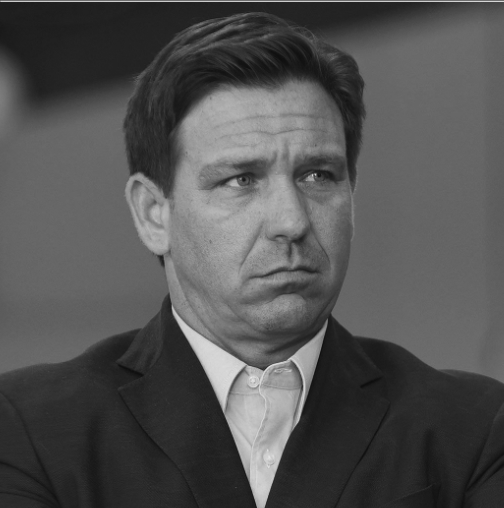 Pushed false "voter fraud" narrative
Signed bill curbing vote by mail, requiring voter ID
Created Office of Election Crimes and Security that arrested former felons for voting
Judges
Appointed first Black woman Supreme Court Justice
Appointed record number of women and people of color to federal judgeships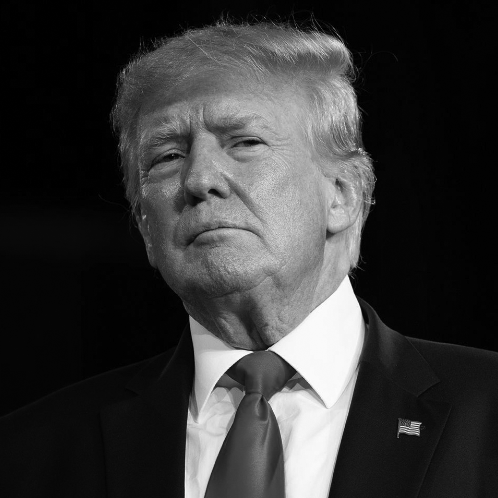 Appointed 3 conservative, anti-worker Supreme Court
Justices, who overturned
Roe v. Wade
Appointed more than 120
conservative, anti-worker
federal judges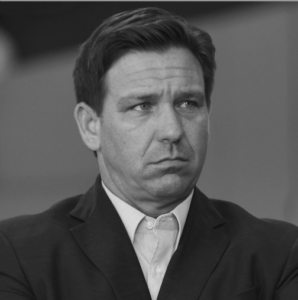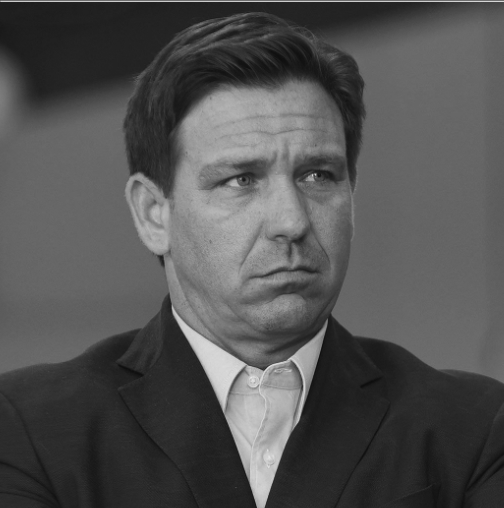 Has pledged to appoint conservative, anti-worker justices to Supreme Court
Has appointed 87 conservative, anti-worker judges on the
state level
Why Biden?
Leading Economic Recovery

Supporting Unions For All

Lowering Healthcare Costs for
Working Families
The Biden-Harris Administration has taken real steps to move our country forward from the COVID-19 pandemic, including making significant investments to boost our economy. Over the past 24 months, the President has:
Created more than 12 million jobs and reduced the unemployment rate from 6.2% to 3.4%, the lowest rate our country has seen in 50 years.
Passed the historic Inflation Reduction Act (IRA), addressing climate change and prescription drug costs and creating hundreds of thousands of green, union jobs.
Made the largest investment in America's infrastructure with the Bipartisan Infrastructure Law (BIL).
Focused on bringing more manufacturing back to the U.S. under the CHIPS and Science Act.
President Biden understands that the opportunity to join a union – no matter where you live or what you do for a living – is critical to building an economy and a democracy that works for all of us. His administration has:
Empowered the National Labor Relations Board to work on behalf of workers, not corporations, and has appointed labor advisers to all federal agencies.
Established the White House Task Force on Worker Organizing and Empowerment, which released a report with nearly 70 recommendations to promote worker organizing and collective bargaining.
President Biden has been a strong champion of expanding access to affordable healthcare for working families. Under the Biden-Harris Administration:
Four out of five people who sign up for health insurance through the Affordable Care Act can find coverage for $10 a month or less, saving millions of ACA insurers an average of $800 a year.
Working families and retirees are saving millions on prescription drug costs. Out-of-pocket expenses on prescription drugs for seniors have been capped at $2,000 per year, while insulin for Medicare patients is capped at $35 per month.
More than 16 million Americans signed up for Obamacare in 2023, the highest number ever during an Affordable Care Act open enrollment period.
Building a Democracy that Works for All

Fighting for Racial Justice

Prioritizing diversity in the
justice system
The Biden-Harris Administration understands that voting is essential to expanding worker power and ensuring every person has a say in our country. The President has:
Advocated the Freedom to Vote Act and the John Lewis Voting Rights Advancement Act; however, these pieces of legislation failed to pass through the Senate.
Continues to show his commitment and advocacy for the right to vote through executive orders.
While former President Trump and MAGA Republicans continue to fight progress and attempt to use race to keep us divided, the Biden-Harris Administration has joined working families fighting against racism by:
Signed an executive order directing the federal government to pursue a comprehensive approach to advancing equity, civil rights, racial justice, and equal opportunity for people of color, and historically underserved populations.
Signed a landmark executive order on safe, effective, and accountable policing that mandates federal reforms such as banning chokeholds, restricting no-knock entries, creating a national accountability database, and restricting the transfer of military equipment to local police departments.
Signed the Bipartisan Safer Communities Act, the first major piece of gun safety legislation in three decades.
President Biden understands the power of having diversity in our judicial system and the nation's highest offices. Under this administration, we've confirmed:
Our nation's first Black woman U.S. Supreme Court Justice, Ketanji Brown Jackson.
30 judges to the U.S. Courts of Appeals and over 69 judges for U.S. district courts.
A strong majority of these judges are women and people of color and have diverse professional backgrounds.
Protecting Reproductive Justice & Gender Equity

Creating a Pathway to Citizenship

Addressing the Climate Crisis
The Biden-Harris Administration has championed protecting reproductive rights and inclusiveness for all workers by:
Issued executive orders to protect access to abortion services and birth control; safeguard patient privacy and sensitive health information; promote the safety of patients and healthcare providers; and support patients traveling out of state for medical care. The President also urged Congress to codify Roe v. Wade. He has emphasized if Congress passes a national abortion ban, that he will veto it.
Signed an executive order combating the discrimination of individuals based on gender identity and sexual orientation. President Biden also signed The Respect for Marriage Act which affirms and protects Americans' right to marry the person they love under the law.
Clarified that Title IX reversed Trump's discriminatory ban forbidding transgender service members from serving in the military.
The Biden-Harris Administration has made important progress in undoing hundreds of cruel and hateful Trump-era policies that directly impact immigrant workers and their families. These efforts include:
Overturned many cruel and inhumane Trump-era immigration policies, which directly harmed immigrant workers and their families.
Expanded eligibility for Temporary Protected Status (TPS) more than any previous president, including people from Haiti and several other troubled nations. This expansion also boosted the economy as households with a TPS holder contribute $2.3 billion in federal taxes and $1.3 billion in state and local taxes annually and account for more than $10 billion in spending power.
Took a strong stance against unscrupulous employers who threaten immigrant workers, issuing new guidance to protect workers who make workplace complaints from immigration-related retaliation.
Working people are demanding solutions to the climate crisis, and the Biden Administration is listening by making historic investments to address climate change and environmental injustice through the Inflation Reduction Act (IRA). The IRA:
Allows the average family to save $300 a year on their energy bills.
Positions the U.S. to achieve our ambitious climate goals of cutting our emissions in half by 2030 and net-zero emissions by 2050.
Makes significant progress in addressing economic injustice by allocating 40 percent of the benefits to disadvantaged communities.
Rejoins the global Paris Agreement and created the first-ever Climate Policy office to lead and coordinate the U.S. fight against climate change.