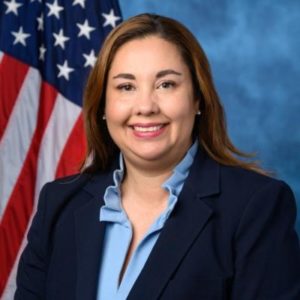 Dr. Yadira Caraveo
Colorado,
Congressmember (CO District 8), Pediatrician
United States 118th Congress
Rep.Dr.Caraveo's story is one that speaks to the hearts of many Immigrant families.Venturing into the United States with intention to offer up skills, ambitions, and faith toward a more progressive life. After attending the University of Colorado, Rep.Dr. Carveo further pursued her passion to be the change she sought in the medical community for minorities. She ran for Colorado's 8th Congressional District as its LatinX population expounded and the community surpassed previous population thresholds. Rep.Dr. Caraveo arose as the first Hispanic Colorado-elected Latina to hold a seat in Congress who continues to advocate for the rights of medical personnel.